ANAHAAT PLANET Kirtan and Music UPCOMING PRESENTATIONS
with musicians Jeanne Garane, James Wallace, LG and Anahata Nicki Musick
We bring you a vibrational legacy from the timeless East and Middle East, English sing alongs, mantras, poetry, and meditative soundscapes.
We encourage all to sing along or listen! Our instrumental compositions are original and varied with fusions of folk and ambient electronic. Join us on an enchanting musical magic carpet ride toward a heart-centered world!
Nicki Anahata Musick (vocals, acoustic guitar, gong) | Jeanne Garane, (fiddle, mandolin) | LG (piano, synthesizers, percussion) | James Wallace (electric bass)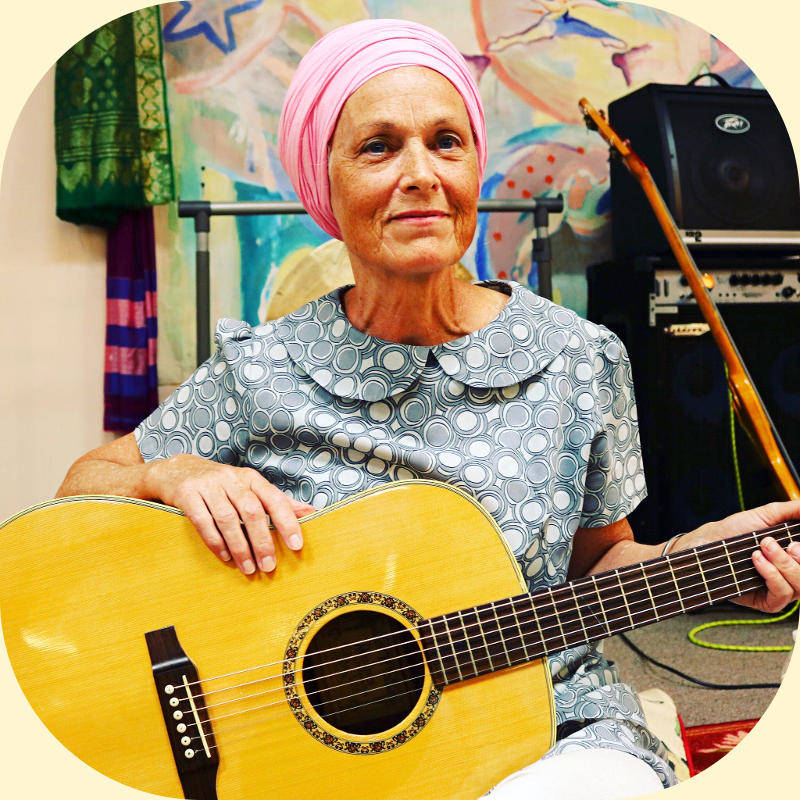 Dear Friends,
We are working our vision that you will have more opportunities to enjoy our music! We continue to build the music page and coming your way in 2018 Anahaat Planet will be bringing you sounds of the sacred and the divine for your listening and sing along joys, spiritual journey enhancement, and for your health and healing. Stay tuned for Anahaat Planet and Yoga and Wellness audio and video offerings!