I was fortunate to begin my practice and study of yoga and meditation with Yoga's pioneering youth of the sixties and studied with renowned teachers in those early days.
My Practice, Training, And Work Experience In Yoga And Meditation Span Over Four Decades
I opened the Yoga and Wellness Center of Columbia in 1994 as "Kundalini Rising", and it ran as the Yoga And Wellness Center of Columbia for over 20 years.
I have worked with the South Carolina Bar teaching yoga and meditation for substance abuse and mental health risk management.
I was a staff member for the Mind Body Medical Institute's licensed affiliate program in Columbia S.C.
I received training through the Deaconess Medical Center and Harvard University to teach Yoga and Stress Management skills for medical symptom reduction.
To this day I have continued with my practice sharing yoga skills for health and self care.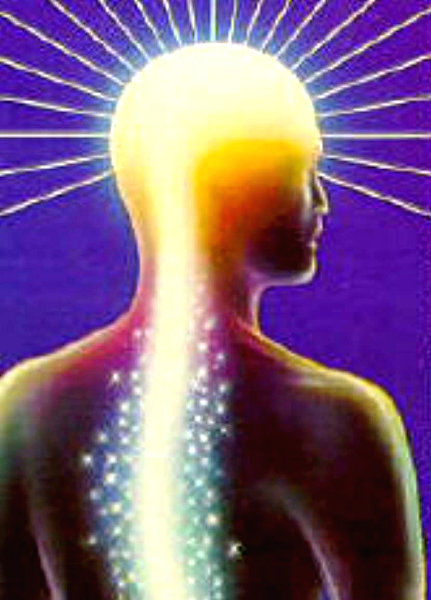 Kundalini is called by several names and the ideas associated with them: your "life force energy", "soul self", or "conscious self." Kundalini is not something you have to gain! It is your life potential for happiness health and wholeness in mind and body. At this stage of human evolution, it is our conditioning rooted in fear and self doubt that perpetuates unhappiness. Kundalini is your internal energy whereby you grow physically and mentally through life experiences gaining soulful wisdom and awareness.
Kundalini Yoga, brought to western culture in the mid 60s by Harbhajan Singh Yogi, is for the experience of the timeless core and essence of yoga (union). It is comprehensive in that it is for the whole self (body, mind, emotions and behaviors) a yoga system for health and transformation through self awareness. This yoga practice emphasizes moving meditative yoga exercises through different sets of formulated sequences which are called "kriyas". Kriyas are often synced with various breath control techniques (pranayama). They may also incorporate mantras, meditations, visualizations and guided relaxation.
Kundalini Yoga practice builds strength and flexibility as in other forms of yoga. It emphasizes awareness of the patterns of the mind body and emotions that are self sabotaging and offers applications for the complex challenges of being you. Kundalini Yoga increases oxygen capacity, improves circulation, balances the glandular system and strengthens the nervous system. It increases self-awareness, vitality, peace of mind, concentration, and self-confidence.
There Is Something For Everyone At Any Age Or In Any State Of Health: If you are an absolute beginner, I suggest private classes or participation in the Stretch & Relax Class. You can also participate in my Beginner's Kundalini Yoga & Meditation Course. If you are already experienced with pranayama and asana, you are ready for the deepening yoga experience of ongoing Kundalini Yoga And Meditation Level Two classes.
Yoga and Wellness Classes & Events
REGULAR ONGOING CLASSES AT PREM ZURA BODH
Level Two Class Schedule
Kundalini Yoga & Meditation Level Two: EVENING CLASS WEDNESDAYS @ 6:30 – 8:00 PM | MORNING CLASS THURSDAYS @ 9:30 – 10:45 AM MORE...
Beginner's Kundalini Yoga & Meditation Course
10-WEEK COURSE STARTS AGAIN MONDAYS @ 6:30 – 8:00 PM CONTINUING THRU MAY 18th 2020 AT Prem Zura Bodh   MORE...
STRETCH & RELAX GENTLE YOGA
WEDNESDAYS 4:15 – 5:30 PM: Enjoy the gentle pace and refreshing practice of a yoga stretch, breathing and relaxation class. Increase mobility, better manage pain and learn to relax well MORE...
SPECIALTY CLASSES AT PREM ZURA BODH - $15 DROP IN OR 1 CLASS PASS
Chakra Life: The First Chakra
Tuesday April 7th @ 6:30 PM: KY&M for healing and awareness in this "I Am" chakra, the early foundations springboard and the issues surrounding stability, grounding, and trust..... MORE...
Survival Kit Meditation: Meditation for Strong Nerves
Thursday April 16th @ 6:30 PM: Join in for kundalini yoga meditations for the times. Life is a going through! Keep up! Become stronger and healthier as you continue on into the future through this extraordinary life journey!.... MORE...
REBIRTHING: Kundalini Yoga (Basic Warm Up Exercises), Meditation, Mantra, and Music
Tuesday April 21st @ 6:30 PM: Experience KY&M for transformation and awakening to the next phase of your life evolution. Facing the inner obstacles of the states of mind and heart that haunt you and working to overcome them, you find that you are no longer the person you once were.... MORE...
Earth Day Meditation: Isht Sodhana Mantra Meditation
Wednesday April 22nd @ 6:30 PM:This mantra is named for the healing power and energy inherent in kundalini yoga and meditation. The mantra embodies the intention for awareness of the Sun, Light and the Earth, bringing them to the heart for projecting out into the world.... MORE...
EVENTS AT PREM ZURA BODH
Refreshments Served by Donation
Music & Kirtans Concert
Saturday April 18th @ 7 PM: With Anahata (vocals guitar and keyboards) and Andrew Berns (mandolin) Join us for an evening of music and togetherness... MORE...
Yoga For Partnerships Workshop With Anahata
Friday May 8th @ 6 PM: "Love is the Experience of Selflessness Within the Self" Join me for love notes on relationships and the shared heart... MORE...