I was fortunate to begin my practice and study of yoga and meditation with Yoga's pioneering youth of the sixties and studied with renowned teachers in those early days.
My practice, training, and work experience in yoga and meditation span over four decades and have included a 200 hour certification through the the International Kundalini Yoga Teacher's Association and the National Yoga Alliance. These include two Prenatal Yoga certifications under Gurmukh Kaur Khalsa and one under Stephanie Keach. I opened the Yoga and Wellness Center of Columbia in 1994 as "Kundalini Rising", and held proprietorship of the center for sixteen years at 2740 Devine Street, relocating to 2730 Millwood for seven years. My associations have included the South Carolina Bar teaching yoga and meditation for substance abuse and mental health risk management, an International Association of Yoga Therapists membership and a license for professional massage therapy in the state of SC.
I was a staff member for the Mind Body Medical Institute's licensed affiliate program in Columbia S.C. and received training through the Deaconess Medical Center and Harvard University under Professor Herbert Benson to teach Yoga and Stress Management skills for medical symptom reduction. To this day I have continued with my practice sharing yoga skills for health and self care.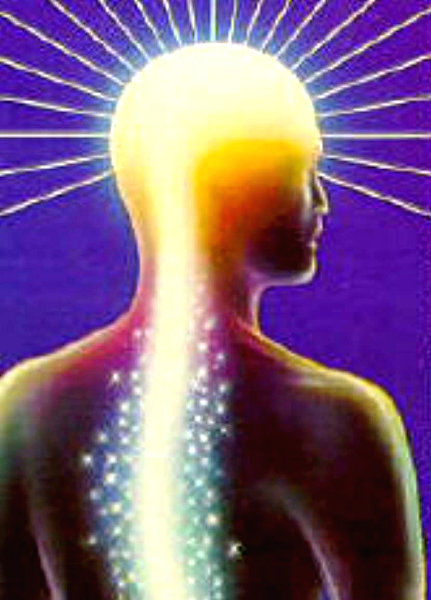 Kundalini is called by several names and the ideas associated with them: your "life force energy", "soul self", or "conscious self." Kundalini is not something you have to gain! It is your life potential for happiness health and wholeness in mind and body. At this stage of human evolution, it is our conditioning rooted in fear and self doubt that perpetuates unhappiness. Kundalini is your internal energy whereby you grow physically and mentally through life experiences gaining soulful wisdom and awareness.
Kundalini Yoga, brought to western culture in the mid 60s by Harbhajan Singh Yogi, is for the experience of the timeless core and essence of yoga (union). It is comprehensive in that it is for the whole self (body, mind, emotions and behaviors) a yoga system for health and transformation through self awareness. This yoga practice emphasizes moving meditative yoga exercises through different sets of formulated sequences which are called "kriyas". Kriyas are often synced with various breath control techniques (pranayama). They may also incorporate mantras, meditations, visualizations and guided relaxation.
Kundalini Yoga practice builds strength and flexibility as in other forms of yoga. It emphasizes awareness of the patterns of the mind body and emotions that are self sabotaging and offers applications for the complex challenges of being you. Kundalini Yoga increases oxygen capacity, improves circulation, balances the glandular system and strengthens the nervous system. It increases self-awareness, vitality, peace of mind, concentration, and self-confidence.
There Is Something For Everyone At Any Age Or In Any State Of Health: If you are an absolute beginner, I suggest private classes or participation in the Stretch & Relax Class. You can also participate in my Beginner's Kundalini Yoga & Meditation Course. If you are already experienced with pranayama and asana, you are ready for the deepening yoga experience of ongoing Kundalini Yoga And Meditation Level Two classes.
Yoga and Wellness Classes & Events
No Regular Classes Wednesday December 25th, 2019 Thru Tuesday January 7th, 2020 | NEW MOON MEDITATION Healing Ring of the Tantra (For Everyone) Takes Place At PREM ZURA BODH on Thursday December 26th, 2019 | Regular Classes Begin Again On Wednesday January 8th, 2020
Beginner's Kundalini Yoga & Meditation Course
10-WEEK COURSE STARTS AGAIN TUESDAYS @ 6:30 – 8:00 PM JANUARY 14th THRU MARCH 17th 2020 AT Yoga Masala   MORE...
Level Two Class Schedule
Kundalini Yoga & Meditation Level Two: EVENING CLASS WEDNESDAYS @ 6:30 – 8:00 PM | MORNING CLASS THURSDAYS @ 9:30 – 10:45 AM,   MORE...
Kundalini Yoga & Meditation 101 Saturday Drop In At Yoga Masala
Join Us Saturdays On A Single Session Drop In Basis   MORE...
EVENTS AT PREM ZURA BODH - REFRESHMENTS SERVED BY CASH DONATION
New Moon Meditation For Everyone
Thursday December 26th, Friday January 24th, Sunday February 23rd MORE....
MANTRA MASH & Gong Bath Relaxation
Tuesday January 7th - Let's raise the vibe with our featured mantra "HAR!" the mantra of manifesting and prosperity... MORE....
Specialty Class: Kundalini Pranayama & Meditation
(Formerly Prana Pranee)
Monday January 13th - Prana is the life force energy that breathes each one of us into being... MORE....
KIRTAN & MUSIC
Saturday January 18th - You are warmly welcome to join Anahaat, Andrew and friends ... MORE....
SPECIALTY CLASS: REBIRTHING
Monday January 27 - "The Phoenix rises from the ashes." This is a good metaphor for processing, transformation and awakening to the next phase of your life evolution... MORE....
SPECIALTY CLASS: OPEN HEART CERTAINTY
Monday February 10th - Love Without Limit! Join in for an inspiring "open your heart" class and learn about the parameters of the anahata chakra... MORE...